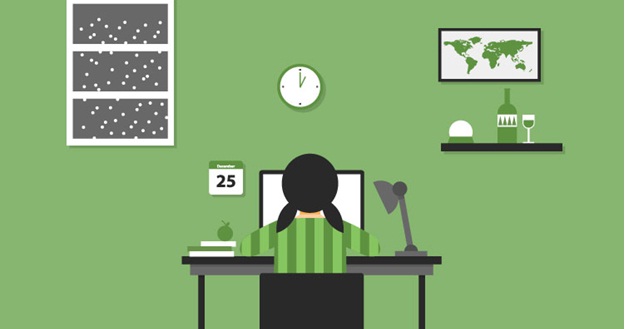 Medical transcription services is a sought after industry for people who look for flexible working hours and remote working. Many women who wish to work but are pulled back by their responsibilities at home and cannot spend hours in commuting to a work place often find solace in medical transcription jobs that offer them the flexibility of working according to their convenience in the comforts of their homes.
There are many medical transcription companies in Hyderabad that offer these jobs. Working from a remote place is as difficult as finding a job in the first place. Employees who work in offices have some advantages. They have an environment that is suitable for working; they have colleagues, who share their work pressures and stress; they have all other resources in place that facilitate smooth work flow. All these are not available to employees working from home. However, with some efforts, employees who work from a remote place can also complete their tasks with the same efficacy that employees in offices do. There are certain things employees have to do to make working from home work for them.
Be sure of your role and responsibilities: The moment you land this kind of job, get a clear picture of your job role and responsibilities. You make sure that you understand what the employer expects from you and what is allowed to do from your side.
Contact person: Take clear information of the person to whom you would report to and keep contacting that person as and when required over phone, email and Skype.
Set a work place: If you are working from home, it does not mean that you sit and work anywhere you like. You have to establish a workplace that is suitable for your transcription services. Set a room for your office that has appropriate furniture to accommodate your computer, equipment essential for medical transcription and medical reference material. Your workspace should look professional and well-organized without clutter.
Set your work timings: Set timings for your work and breaks so that you can work efficiently. To keep yourself energetic and enthusiastic towards the work it is important that you fix your schedule and work accordingly. Take a couple of breaks at regular intervals and refresh yourself so that you don't feel mundane.
Stay away from distractions: Try to eliminate distractions and interruptions in the work. Working from home is a big challenge because you ought to have self-control and be very committed to your work. Else you may get distracted with phone calls, visitors or members of the family. So, let others know your work timings and ask them not to disturb you while working. Another important aspect required for medical transcription jobs is a silent environment away from loud noises that helps you to listen to the audio files without distraction. So, make your workspace noise free.
If you are the one who is looking for a work from home job, then Avontix, the best medical transcription company in Hyderabad, is the right place for you. Take care of the few points mentioned here and enjoy working at home at your own place.
Visit: Avontix
5 Tips to Work from Home -Avontix