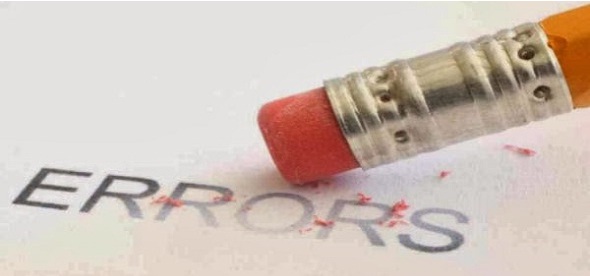 Medical transcription jobs play a very vital role in the health care industry as the transcribed records are very helpful in maintaining accurate health records of patients and thus become the credible sources for many health care studies. For such important jobs, it becomes essential that the transcribers acquire proficient skills that facilitate their work to be error free and reliable. Medical transcriptionists are required to hone their skills in both English language and medical terminology. Let's try to understand the areas where errors may occur while engaging in transcription services.
English Language: You must make sure you perfect in English grammar and punctuation as this is the language you use to transcribe all the medical records. You ought to gain skills in listening and then comprehending appropriately what you have heard. It is of utmost significance that you have an in-depth English knowledge, especially in the following:
Spellings: Care should be taken to spell all the words correctly so that they are in line with the physician's audio files. Silly mistakes like using 'there' instead 'their' should be avoided with utmost care.
Word usage: There will be more than one meaning and usage for a particular word. So the transcriber has to be cautious enough to use any word appropriately knowing the various usages of a word and whether it is being used as noun, verb, adverb etc.
Punctuation: Though it does not seem to be important, punctuation plays a key role in any written communication. Hence, to transcribe accurately what the physician has dictated and to convey the meaning properly, one has to have command of punctuation.
Homonyms and homographs: Efforts should be put to hone vocabulary and understand the various homonyms and homographs which may alter the meaning of the text.
Medical Terminology: All the words related to the medical field should be learnt by people who want to excel in the field of medical transcription services. Maximum efforts should be put in gaining knowledge in all aspects of the medical field like human anatomy, medicines/drugs, equipment/ tools, treatments and procedures. An inaccurate medical terminology use in medical transcription jobs leads to inaccurate diagnosis, decisions, treatments and finally billing.
Exclusions and Inclusions: An exclusion or inclusion of a certain word in the records can impact severely on patient health and safety. This includes the numeric mix-up also, which may deviate from the actual dosages dictated by the physician. For e.g. where a doctor says 10 mg, if it is recorded as 100mg there is a vast difference in the dosage which has an impact on the further treatment of the patient.
Audio Quality: Poor audio quality due to low-quality audio systems either at the physician's end or the transcriber's end results in errors of all kinds mentioned above. To avoid this, a physician has to record the dictation in a good quality recorder in a noiseless environment and the transcription has to be done with the help of a good headphone set in a peaceful and distraction-less environment.
Avontix is one of the best companies that offer medical transcription in Hyderabad. Join us and learn to transcribe error-free with us. We have a team of dedicated professionals who are the best in the industry and can guide you in building a career in medical transcription in Hyderabad. Let us do medical transcription with utmost care and accuracy levels to maintain patient safety.
Visit: Avontix
Avoidable Errors in Medical Transcription -Avontix