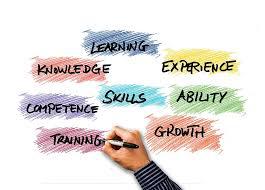 Healthcare Documentation (Medical Transcription) is an in-demand profession providing excellent opportunities for growth along with good remuneration and flexible working hours. Many healthcare documentation specialists enjoy the privilege of working remotely from the comfort of their homes if they can convince their employer that they can independently handle their tasks with dedication. To reach such a stage and become a top-notch medical transcriptionist, you need to possess certain skills that help you do your job flawlessly. Let us take a look at some of the most important skills required to achieve laurels in the field of healthcare documentation.
Medical Terminology: Excellent knowledge of medical terminology is the basic quality that you will need to master to become a good medical transcriptionist. As the name suggests, a medical transcriptionist deals with information related to the medical field and hence, understanding the medical terminology is the first and foremost criterion for anyone who wishes to enter the field. Medical terminology will include words related to anatomy, physiology, ailments, medications, equipment used for treatment and procedures. If you want to prove yourself in a particular speciality, you need to work a little more and learn all the unique terms associated with that particular speciality.
Typing accuracy and speed: Healthcare documentation specialists are expected to churn out numerous transcription reports day-in-day-out and for this, they need to have exceptional typing accuracy coupled with speed. You will not be able to succeed in this field if you lack either accuracy and speed. Without speed, you will not be able to produce reports as per the employer's requirement and without accuracy, you will not be able to even sustain your job because of the kind of information you would be dealing with on a daily basis where even a small error can affect the diagnosis and treatment of a patient.
English Accuracy: Faultless grammar, punctuation and spellings are extremely essential in the field of healthcare documentation so that the transcription reports convey the right message and the right context to the physicians and other healthcare professionals who access these documents for the purpose of decision-making regarding the future course of action.
Strong Listening Skills: One of the most significant aspects of medical transcription is listening to the audio files sent by the physicians which form the basis of the transcription reports. To be able to type accurately what the physician is saying, it is necessary that the transcriptionist listens carefully and understands it. Along with possessing robust listening skills, you should be able to understand the physician's accent and work accordingly.
Learning Capabilities: Healthcare is an ever-evolving industry and hence, you should be open to learning at all times. You should keep abreast of all the latest developments in the field of healthcare and should not hesitate to research and decipher the missing details.
Focus and self-motivation: You should have keen observation skills, focus and attention to detail so that you don't miss any details in the transcription reports. Along with these, you should always maintain a positive attitude and self-motivation to learn the latest updates and work diligently.
If you are one with the above-mentioned skill set, you are bound to reach the peaks of medical transcription career. The only thing you need to do is, choosing one of the best healthcare documentation companies.
Skill Set You Need to Become a Top-Notch Medical Transcriptionist