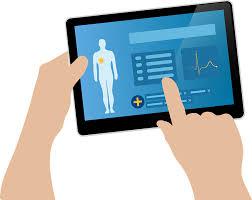 We are coming across terms like EMRs and EHRs often due to the U.S. healthcare industry's transition from manual record-keeping to digital record-keeping. All the hospitals, clinics, nursing facilities and physician offices are moving towards electronic record-keeping with huge investments in the software and training pertaining to these records. Many people knowingly or unknowingly use both the terms of electronic health records (EHRs) and electronic medical records (EMRs) interchangeably. But, these two terms mean different things and let us see how they are distinct.
EHRs:
Electronic health records are the digital version of patient charts inclusive of patients' medical history. This means the EHR systems help various healthcare providers to save and organize a patient's health information and it can be accessed by any authorized healthcare provider. They are aimed at making healthcare more easily accessible by providing the patients' information to the authorized persons instantly from anywhere in the world.
EMRs:
Electronic medical records are also a digitalized version of patient charts with a narrower scope. Electronic medical records contain only the treatment history of a patient in one particular practice. The EMRs are used by physicians mostly for diagnosis and treatment. EMRs are not easily accessible and they can't be accessed by anyone out of the facility that provides treatment to a patient. In the cases, where records are required to be shared with a specialist, a copy of the record is printed out and mailed.
Practices that want to invest in the EHR systems, digital version of paper charts, need to understand the difference between EHRs and EMRs and then make the investment to make it successful.
Scope
EHRs are comprehensive records of the health information of a patient.
EMRs are records of treatment provided to a patient at a particular practice.
Sharing
Electronic health records facilitate the sharing of updated and real-time patient information.
EMRs are not designed to share information out of a facility.
Access
Any authorized person including the patient can access the information from anywhere and anytime.
Only the facility has access to the information for diagnosis and treatment purposes.
EHRs are more beneficial because of the data they contain and how they can be easily shared. EHR systems facilitate easy access of the patient data across healthcare providers making it easier for them to make informed decisions regarding patient treatment. Moreover, implementing EHR solutions is also mandatory to meet the 'Meaningful Use' requirements, a Medicare and Medicaid program supporting the use of electronic health records for the improvement of patient care. Considering EHRs are the future of healthcare, every healthcare facility should implement EHRs.
The Difference between EMRs and EHRs